Our new single 'It's My Year' is now available everywhere you listen to music! This is our first single released in partnership with Mint Records!!! It will be on our new album 'UNCONDITIONAL LOVE IN HI-FI' available April 14!!!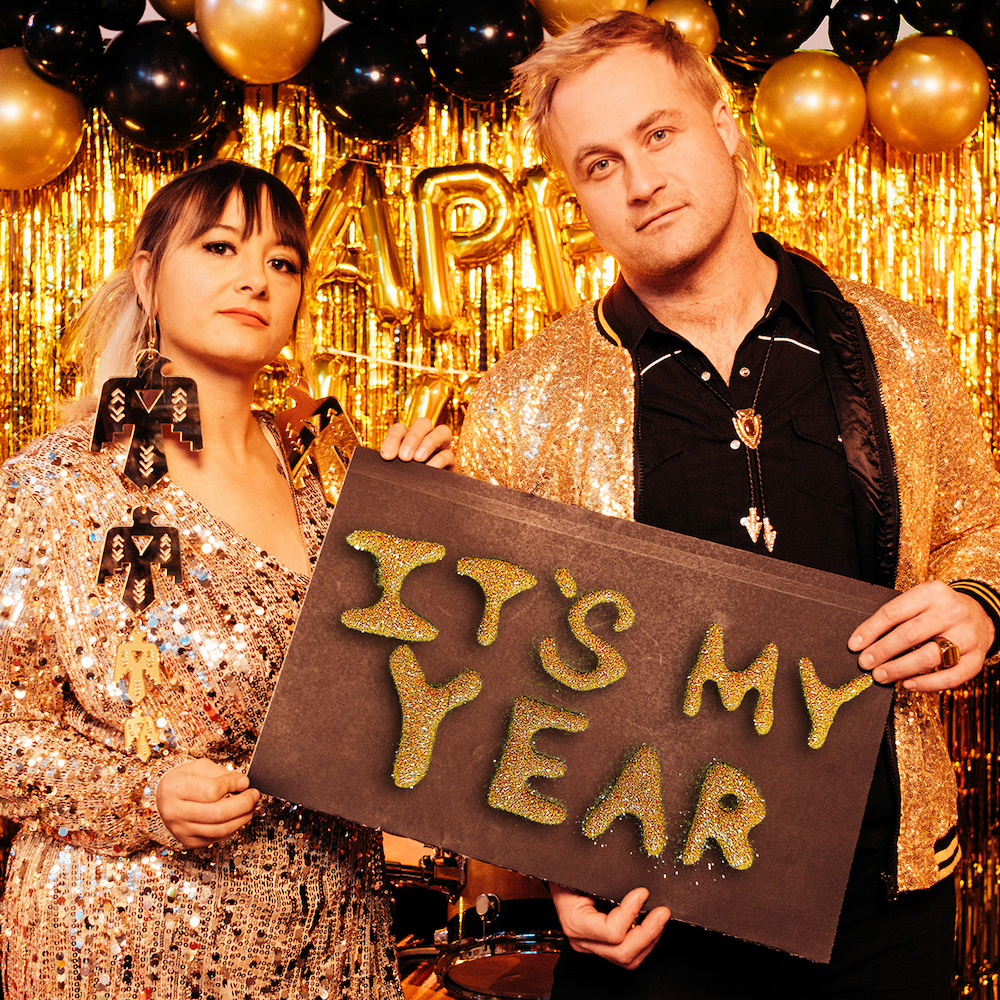 'It's My Year' began as an ode to my niece who was having a hard time with some friends in her small town, and I wanted to pump her up a little. But it also brought me back to when I was a pre-teen and having my own trouble with friends in my small town… at first you always feel like you're the problem, the weird one, but ultimately you've just got imagination and big ideas and you want more! So, this song's really for all the weirdos who want more.
We recorded this one at National Music Centre back in April, with our awesome producers Danny Farrant (The Buzzcocks) and Paul Rawson, and amazing engineer Eric Cinnamon. The highs and lows are meant to reflect the feeling when you shake off some of that self-doubt and hesitation, and just move forward, showing the world everything and not apologizing for how rad you really are – what better way than with a big party chorus that's celebratory and confident, perfect for dancing and shaking to! That means layers of fuzz, tambourine, back-up oohs, and we even added some classic rock n roll organ – played in studio at National Music Centre by one of our producers, Danny.
"For this video, we set out to kick the year off in glittering style. We had to win over some "bored fans" as a metaphor for leaving 2022 behind and heading into 2023 with full hearts and open optimism. As Miesha and Sean win over a small group of friends, we launch into resolutions and parties, manifesting a new year that is entirely ours."
Sebastian Buzzalino, Videographer/Co-Director