Surprise! We're stoked to share some stripped down tunes we recorded at OCL Studios, sometime between tours, for Apple Music. The deal was one cover, and one original.
Making the song choices for this project was tricky. We aren't the kind of band that strips down very often. We wanted to make sure whatever we did was still going to be us.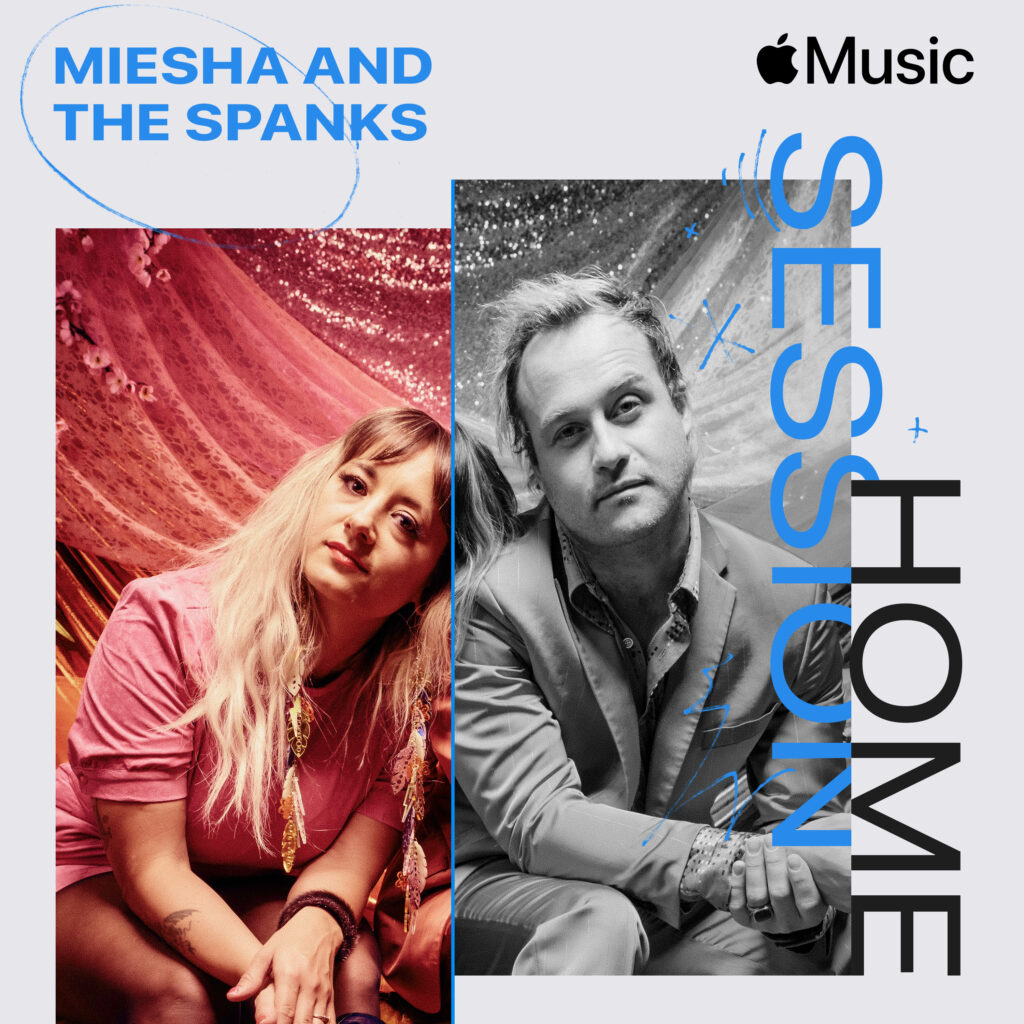 When it came to cover choices, I wanted to play something older that was formative in our music journeys, something that played a part in the sound we make now. "I Wanna Be Your Dog" came out in 1969, so we weren't there for that, but The Stooges and Iggy Pop are iconic and you can't get much more rock and roll. I think hearing that song for the first time can be sort of revolutionary and menacing, especially when you're a teen and you're a little bit lost in the world. That was my experience – grade 7 or 8 and full of angst.
Choosing our original song was a little harder! That decision actually came days before we got into the studio, it maybe even happened on the plane home from Pouzza Fest – a huge punk festival in Montreal we just played. Pouzza Fest definitely influenced how we recorded "Heart On Fire"! It is straight out of an acoustic punk rock sing-along and we wanted to lean right into that – with hand claps, feet stomps, and urgency. The song is all about feeling like you can do anything when your heart's lit up, and as we were still buzzing from the community and raw power of such a sick festival, this felt like the best way to record our song.
You can hear these songs EXCLUSIVELY on Apple Music – for this very cool opportunity xx Enjoy some BTS pics from our day in OCL Studios by Sebastian Buzzalino / Unfolding Creative Photography!
Credits:
"I Wanna Be Your Dog" by The Stooges
Performed by Sean Hamilton (Acoustic Guitar, Back -up Vocals, Keyboards, Percussion), Miesha Louie (Electric Guitar, Lead Vocals)
"Heart On Fire" by Miesha and the Spanks
Performed by Sean Hamilton (Acoustic Guitar, Back-Up Vocals, Percussion), Miesha Louie (Acoustic Guitar, Lead Vocals, Percussion)
Recorded by Josh Gwilliam at OCL Studios
Mastered by Noah Mintz at Lacquer Channel Mastering
Mastered in Atmos by Todd Hooge at Sonic Forest Studios